Joined

Jul 31, 2010
Messages

22,412
Reaction score

2,234
Location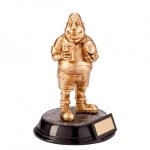 Current Men's Leaderboard
1st: William Kennedy: 23.5
2nd: Briton Nikora: 22.5
3rd Braydon Trindall: 14.5
4th: Blayke Brailey: 13
5th: Nicho Hynes: 12
=6th: Sione Katoa: 8
=6th: Connor Tracey: 8
8th: Siosifa Talakai: 7
9th: Cameron McInnes: 6
=10th: Braden Hamlin-Uele: 4
=10th: Tom Hazelton: 4
=10th: Jesse Ramien: 4
=13th: Ronaldo Mulitalo: 3
=13th: Matt Moylan: 3
15th: Jack Williams: 2
16th: Toby Rudolf: 1.5
17th: Mawene Hiroti: 1
PAST WINNERS
2022: Nicho Hynes
2021: William Kennedy
2020: Shaun Johnson/Toby Rudolf
2019: Shaun Johnson
2018: Valentine Holmes
2017: Paul Gallen
Current Women's Leaderboard
1st: Ellie Johnston: 12
2nd: Annessa Biddle: 7
3rd: Holli Wheeler: 6
4th: Jada Taylor: 3
=5th: Quincy Dodd: 2
=5th: Emma Tonegato: 2
7th: Brooke Anderson: 1.25
8th: Andie Robinson: 1
=9th: Talei Holmes: 0.5
=9th: Chloe Saunders: 0.5
=11th: Harata Butler: 0.25
=11th: Tiana Penitani: 0.25
Here we go again fellas, another year is upon us. As the Player of the Year award, if it ain't broke etc etc.
Here are the ground rules:
• When the final whistle goes after a game I'll pop up a 3-2-1 thread and anyone who wants to take part can post their best three players of the game. Best gets 3 points, 2nd best gets 2, 3rd best gets 1.
• Voting will remain open until the following Thursday late night. Wednesday if we have a Thursday game the following round.
• I'll tally up the votes and update the leaderboard, which will be in this thread.
• Player with the most points will receive three points on the leaderboard, 2nd gets 2, 3rd gets 1.
• If there is a tie then the points a split evenly:
* 1st and 2nd are tied, both players receive 2.5 points
* 2nd and 3rd are tied, both players receive 1.5 points
* 3rd and 4th are tied, both players receive 0.5 points
* If there is a three way tie for 1st, 2nd and 3rd, all three players receive 2 points
* Any other scenario hasn't really come up yet and in the highly unlikely event it does, we'll work it out then.
• This competition is for the regular season ONLY. A new leaderboard will be started if we make the finals.
• If you don't want to vote, then don't post in the 3-2-1 with a snarky 'I don't want to vote, take this thread down' post. Nobody cares and your wasting yours and everyone else's time. If you don't want to vote then stay the **** away from the 3-2-1 threads.
• While this is basically for a bit of fun on our part, please don't resort to insulting another member just because you disagree with his/her votes. While a bit of good natured, mutual civil discussion is ok no one should be harassed over their choices, everyone gets the same amount of votes to give to who they see fit. Where someone else puts their votes is not your problem.
• Anyone who takes the piss in their votes, like giving votes to a ref or somebodies mum or something, won't have their votes tallied.
So there we go. Any questions so far?
Last edited: